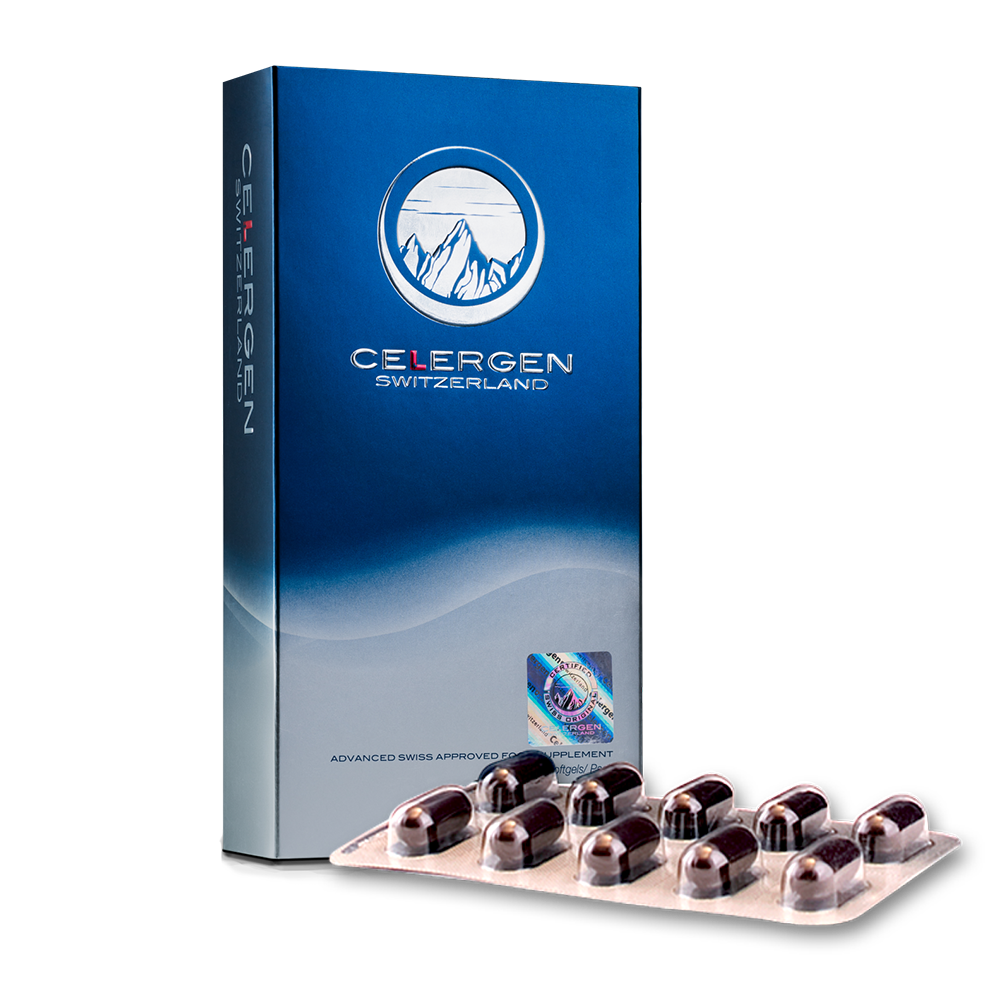 For Lasting Health &
Beauty From Within
The World's First Advanced Swiss Marine Supplement for our Cells that is transforming our health!
Join US as A member to enjoy exclusive promotions and discounts!
Celergen Softgels – Swiss Marine Supplement for Your Cells

$

473.00

The World's first Swiss Marine Supplement for your cells, with synergistically blended ingredients that promote health so as to reduce diseases by providing your cells with high quality nutrients and anti-oxidants. Healthy cells mean healthy tissues and organs that could help to reduce functional degeneration and chronic health issues due to aging.

Celergen Serum Royale – Swiss Beauty Treatment for Your Skin Cells

$

341.00

Formulated with marine extracts and other potent ingredients, together with the proprietary OxyCell to deliver the nutrients to your skin cells, Celergen Serum Royale intercepts skin aging at the cellular level by reducing inflammation; and supporting cell renewal and collagen production to give you a healthy, youthful and radiant skin. Give your skin the royal treatment with Celergen Serum Royale today!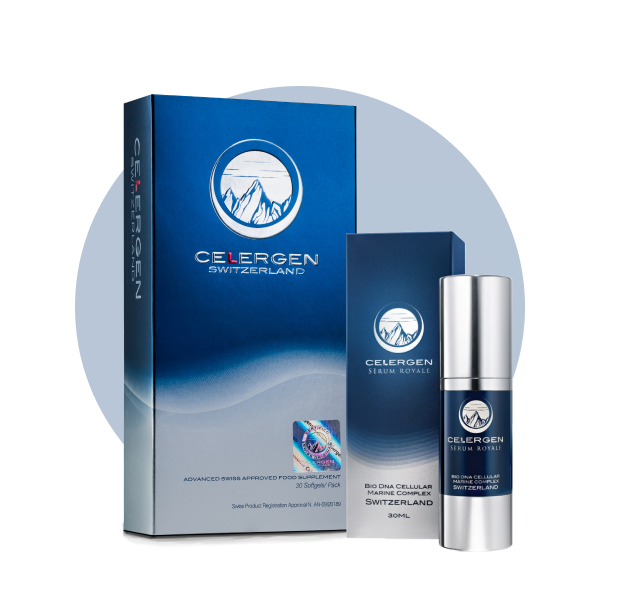 Cellular Protection

All diseases start from the cells due to cellular malfunction.  Celergen provides anti-oxidants and high quality nutrients to protect and sustain the functional capacity of our cells.

Energy & Vitality

Celergen rejuvenates our cells, which gives us more stamina and energy  for work and play. And it is certified drug-free by BSCG (Banned Substance Control Group), which makes it safe for consumption even by professional athletes to help them recuperate and recover faster for the next competition.

Beauty Enhancement

Celergen improves and maintains your skin's resilience, tone and texture; and provides the radiance and glow to your overall complexion that is quickly visible in most people regardless of their age.

Healthy Cells for Healthy You

Celergen is "health food" for your cells, so from healthier cells would lead to healthier tissues to healthier organs and a healthier YOU!

Mental Alertness

Celergen energizes and gives you the vitality that boost your alertness and focus, which also lifts your mood and makes you feel happier.

Immunity and Defence

Celergen supports your body's immune system and defense mechanisms to protect you against and promote recovery from infections.